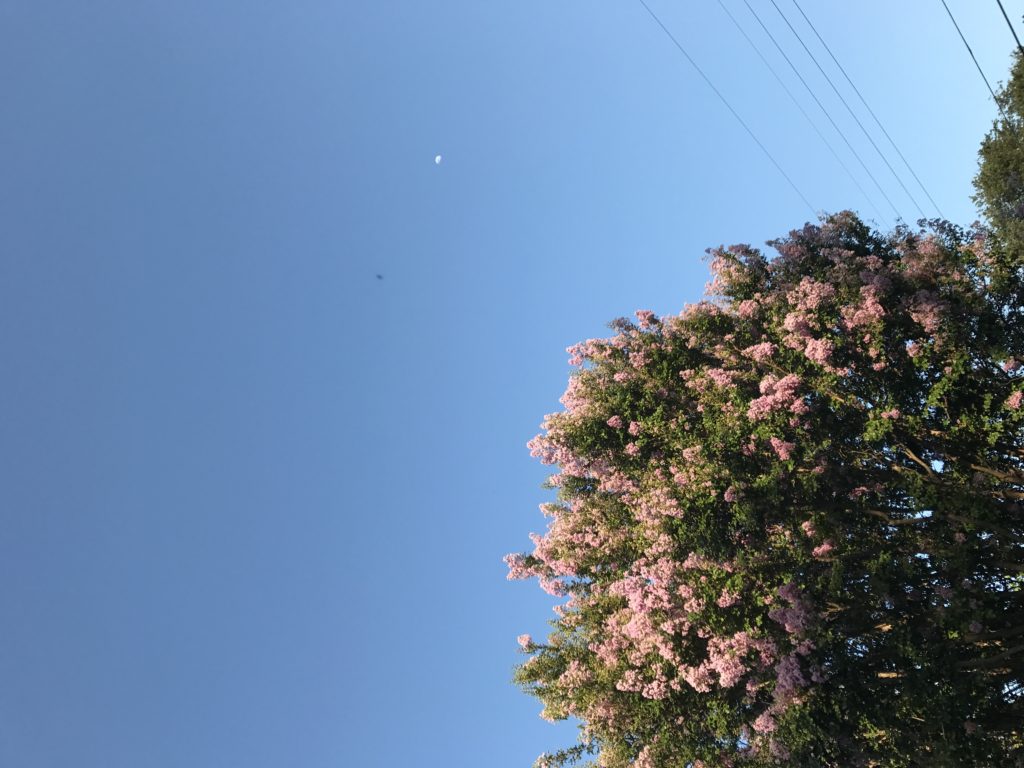 When life is heavy and hard to take, go off by yourself. Enter the silence. Bow in prayer. Don't ask questions. Wait for hope to appear. Don't run from trouble. Take it full-face. The "worst" is never the worst.
Why? Because the Master won't ever walk out and fail to return. If he works severely, he also works tenderly. His stockpiles of loyal love are immense. He takes no pleasure in making life hard, in throwing roadblocks in the way.
-Lamentations 3: 28-33
If we live our lives in a rowboat, than the things that happen to us, life itself, is the big blue ocean all around us. I used to think that if we got dumped out of the boat, that was it. All was lost, maybe even life was over – the point, as I saw it after all – was to be in the boat. But then it happened. The biggest wave of all hit and I was dumped out.
I spent months figuring out what this wetness was all around me. And as I did, I had to learn to lean on my other senses. In the dark, thick as a blanket, I had to taste the words I'd read and memorized about God, I had to listen for the thump of His staff and step. It's always closer than I think and it tells me that He's here – that we walk, even tread this thing together.
In my experience, that has been grief. And the thing that I've come to learn is that grief is an ocean everyone swims in alone. Friends can stand on the shoreline, having their feet lapped by the incoming waves, and they can even wave to let you know that they're there. You, however, are the only that can bring yourself back to shore. In my grief I became a writer who stopped writing, stopped seeing and feeling a whole lot except grief. Life got extremely still and quiet and I wondered if this was just the way it would be from now on. I spent months wondering if I'd lost the ability to play with words and wild hope forever. But then thankfully, mercifully something happened at the beginning of this year. After two and a half years, something sat up inside of me, and said "It's time." I can't explain it, except to say that something woke up inside me and my legs started kicking me back to shore.
Then this summer, I started noticing something around town. Everywhere I drove – and I mean everywhere – there were tiny buds on trees. Purple, Barbie pink, white, baby girl pink – I started pulling over into parking lots just to stare because they had appeared out of nowhere. Truly, I can't ever remember seeing them before. (For the record: this is impossible since they're full-grown trees that tower over sidewalks that I drive past every day.) I had to Google a description to find out what kind of tree it was – crepe myrtle. They're amazing to me, because it's like a blindfold was pulled off my eyes and all of a sudden, a surprising beauty has appeared in my life. Bursting out of seemingly nowhere, they're speaking to me now as a sign of what's to come. These crepe myrtle trees are telling me to keep moving, keep going, because beauty is about to burst open any moment now.
It's taken me a long time to get to this point. I think some people call it acceptance and others call it peace. The word I prefer, though, is ready. I'm ready to keep moving, I'm ready to keep going on. After three bitter and rough wave years, I'm ready to do more than cling to the rowboat which has jerked me up and down and side to side, or tread water, staying just above the surface.
I know now that life doesn't end because you're thrown out of the boat and I'm coming back to the audacious view that there's life to be lived – the crepe myrtles are telling me that no matter your circumstances today, there's beauty up ahead. There's a heart-thumping way of living that calls for tenacity, brave kindness and beauty that leaves us gobsmacked and undone. It's not only the best way to live, but really, the only way.