Oh, hey! It's December.
That means…
23 days before Christmas Eve dinner!! After missing my mom's mashed potatoes at Thanksgiving, they might as well keep the casserole dish of goodness within my reach at all times…just sayin.
21 days until I bored a plane headed for Texas, family, friends and TexMex!
16 days to finish my school work so I can enjoy a last few days in Paris- it's gonna happen. I think I can, I think I can…
9 days of class  left- holla.
Can't believe it. Ah, so excited.
Until then, I plan to celebrate the season here in beloved Paris. I've been a little surprised so far how similar the holiday season is celebrated here. The city has already been twinkling for weeks and many store fronts and cafes are decorated with garland and lights. Little Christmas villages are even set up on the Champs Elysee and in Montmartre. Department stores are also in on the game and I visited the Galeries Lafayette last Saturday to see its festive presentation. I must admit, I was slightly disappointed with their tree as I'd already seen pictures like this one and was ready for something similarly beautiful. They however opted for something a little more rock n' roll meets fashion…BUT the outside of the building made up for it! You'll see…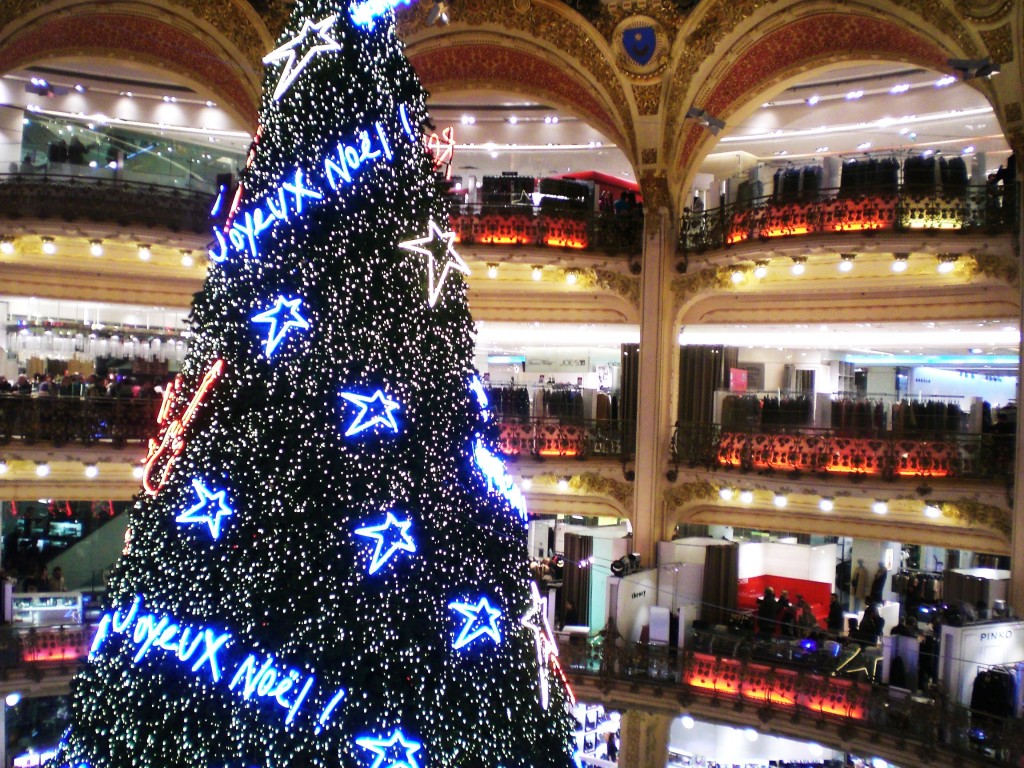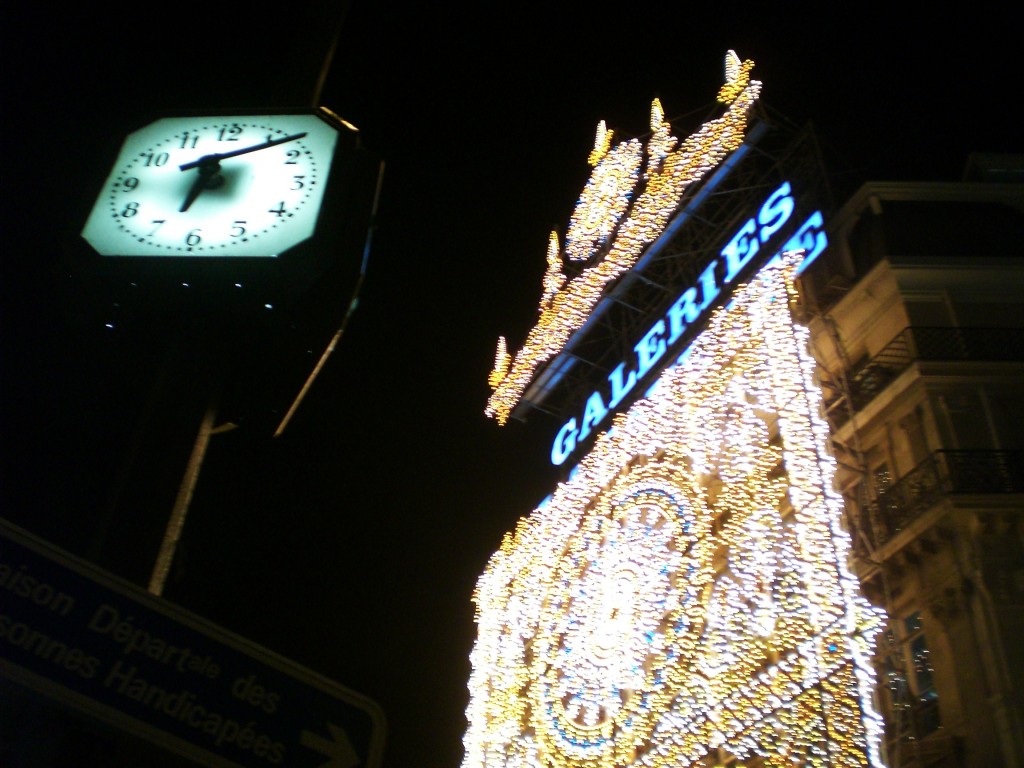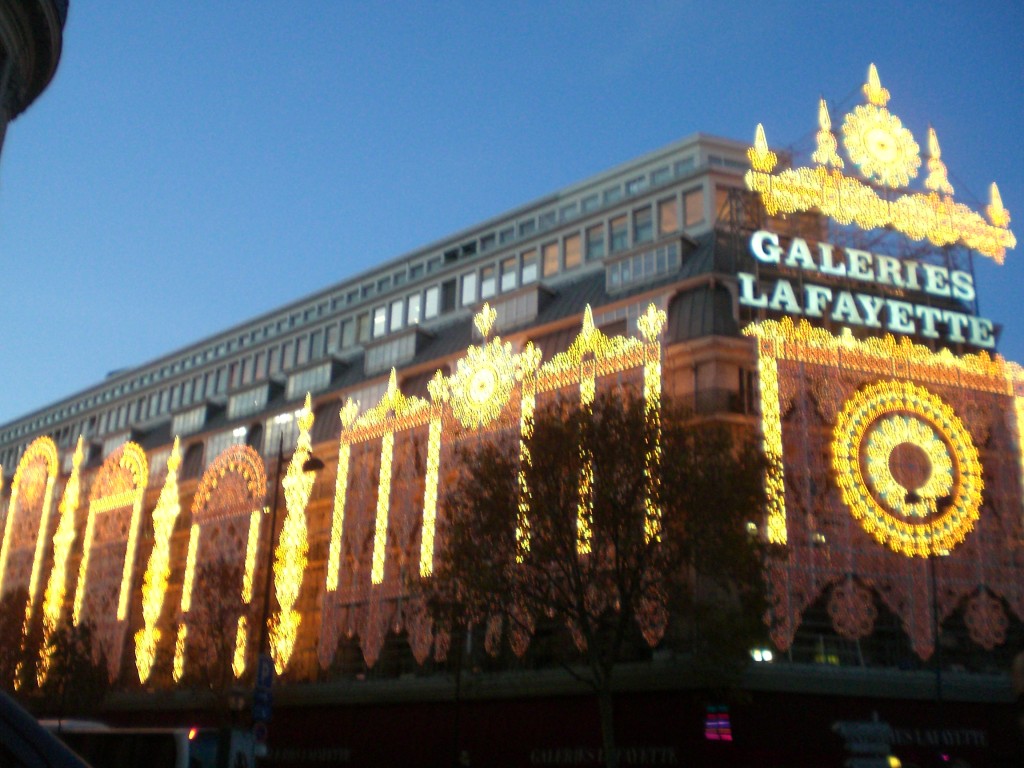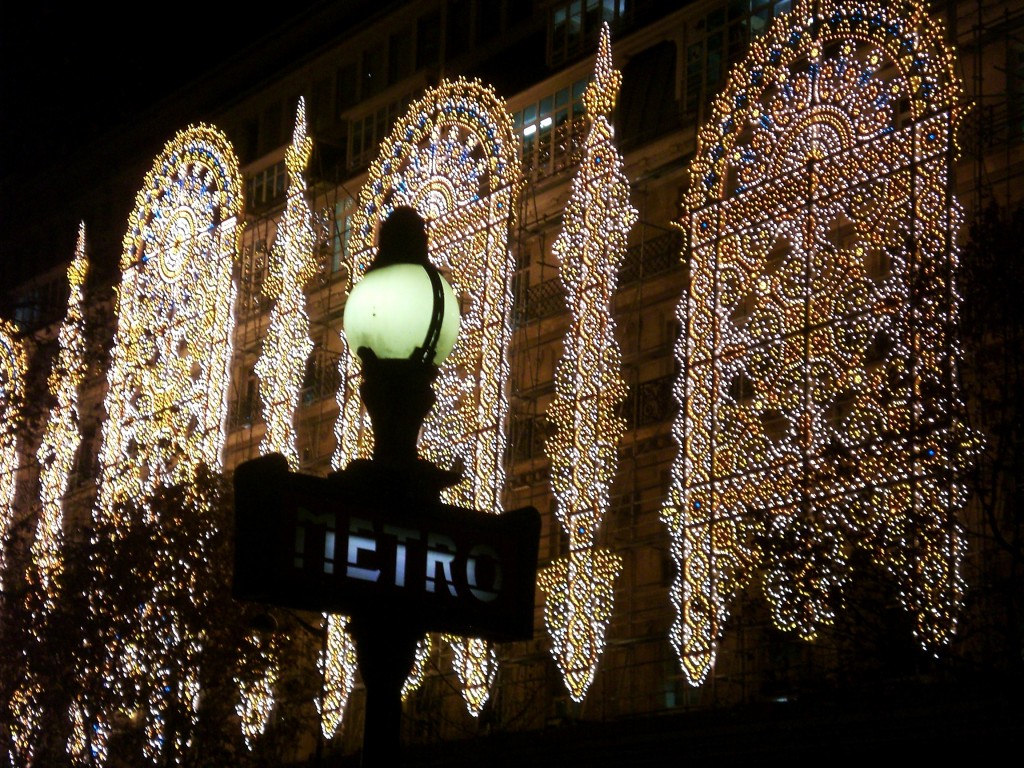 Happy December!
p.s. I realize how ridiculous it may sound…me, complaining about how a giant Christmas tree in one of Paris' most beautiful stores doesn't live up to my expectations, but what can I say? We Parisians are picky sometimes…